Core Team
The Boom Host team is comprised of experienced technology leaders and visionaries who have a long and successful track record of delivering mission-critical software and services to some of the largest corporations in the world.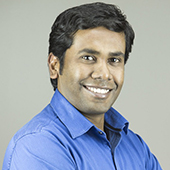 Kumar Sundaram Founder
Kumar Sundaram provides over 15 years of technical and customer service experience in the IT industry. His passion, dedication and knowledge in application and web hosting have helped Kumar to progress in his IT career from a Tech Support Analyst to a Senior Level Systems & Network Manager position that he held at several different organizations.
During his career, Kumar have been involved in delivering and optimizing mission critical hosted solutions for a wide range of enterprise-grade application products in the travel, health care and financial sectors. He also has a strong background in IT Security Process and Procedures and has been directly involved in various levels of ISO and SOC regulatory compliance audits.
Aside from managing and overseeing day-to-day operations at Boom Host, Kumar also heads the IT Department and Managed Hosting Services' Infrastructure for the TAO Group of Companies/TAO Solutions Inc, the parent company of Boom Host Inc.
Kumar holds a Bachelor's Honours Degree in Computer Science (Single Major) from Trent University, Peterborough, Canada. He also has successfully completed several advanced level training and IT certifications.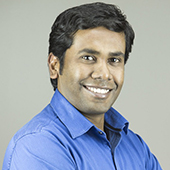 KUMAR SUNDARAM
Founder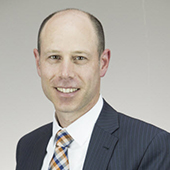 Aaron Seaton Strategic Advisor
Aaron Seaton is the co-founder and Chief Executive Officer of TAO Solutions Inc (the parent company of Boom Host Inc), a dedicated and focused provider of unique software and processing solutions for the global structured finance industry. Aaron brings a unique-blend of technology and capital markets experience to bear in designing and bringing to market niche software applications for intractable automation challenges.
Prior to his founding of TAO Solutions, Aaron was the head of enterprise technology for a publicly listed niche investment bank, where he was responsible for the technological strategic direction and operations for the firm. Prior to that, Aaron was Director, Treasury Services at CGI where he oversaw complete business unit operations including software development, delivery and application management for its Electronic Banking, Securitization and Foreign Exchange platforms. With this wealth of experience, Aaron provides guidance to Boom Host on how to grow while staying focused on its core competencies.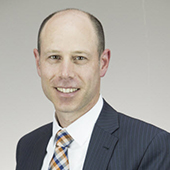 AARON SEATON
Strategic Advisor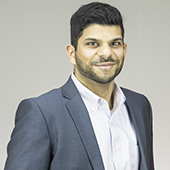 Ryan Pereira Strategic Advisor
Joining in 2010, Ryan Pereira is the President and Head of Sales at TAO Solutions Inc (the parent company of Boom Host Inc). A leader in enterprise software solutions, TAO Solutions is dedicated and focused on providing unique software solutions for the global structured finance industry. After graduating in 2006 from The University of Waterloo's co-operative education program, with a Bachelor's Degree in Honours Mathematics, Ryan was a Service Delivery Manager at CGI Group, leading a dedicated team of IT professionals servicing clients utilizing fund portfolio management solutions. Leveraging an educational background in math highlighted in statistics, game and computational theory, along with a joint business degree at Wilfred Laurier, Ryan's passion and engagement in building, selling, solving and servicing complex solutions in the structured finance and capital markets industries is ever present.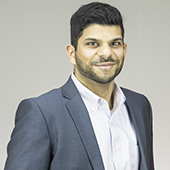 RYAN PEREIRA
Strategic Advisor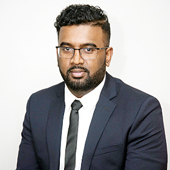 Laxman Gnanendran Service Delivery Manager
Laxman Gnanendran is the Service Delivery Manager at Boom Host Inc. His ability to understand client needs while delivering exceptional customer service, allow for Laxman to exceed client expectations. Laxman also possesses a strong understanding of Boom Host / Hosting Infrastructure.
In addition to Boom Host, Laxman is also a Systems Engineer at TAO Solutions Inc (the parent company of Boom Host Inc); here he's been able to grow a variety of technical skills through large project endeavors. "Working for a medium sized development company provided me with the opportunity to work on multiple projects simultaneously that ultimately expanded my skillset and role.; in return I have gained a robust understanding of client needs and the importance of client satisfaction, how to deliver on promises, project scope and target timeline, while taking all measures to ensure scalability and security".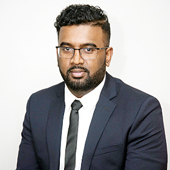 LAXMAN GNANENDRAN
Service Delivery Manager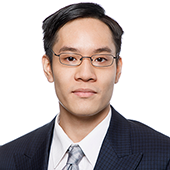 Daniel Le Enterprise Sales Engineer
Daniel Le is responsible for developing new Sales strategies to provide an overall growth for the company, but primarily focuses on bringing in new Sales opportunities in the B2B market. Daniel has worked in Web Hosting industry in the past and is currently employed full-time as a Junior Systems Engineer at TAO Solutions Inc (the parent company of Boom Host Inc); Combining his knowledge in the hosting industry and technical experience in using various back-end systems and servers, Daniel is able to recommend the most suitable services and products Boom Host offers to its customers based on each client's unique business and technical requirements.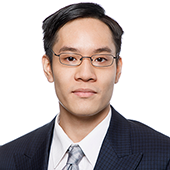 DANIEL LE
Enterprise Sales Engineer