cPanel & WHM Hosting Solutions
An easy to use industry recognized cPanel/WHM control panel for a complete website management.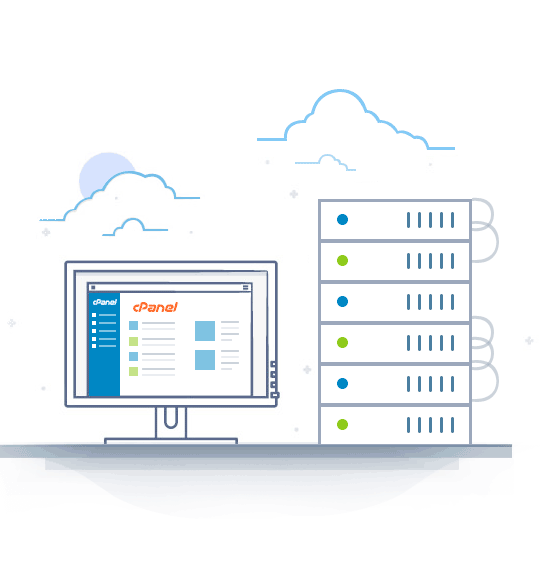 cPanel & WHM Hosting
cPanel/WHM is a Graphical User Interface (GUI) based control panel which is primarily used for managing the web hosting platform and websites. cPanel is considered to be the web hosting industry's most reliable and intuitive control panel ever built. It primarily runs on Linux based Operating Systems, such as CloudLinux.
At Boom Host we offer cPanel powered white-labelled Shared Hosting and Reseller Hosting plans both specifically tailored for all individual and business needs. Our cPanel hosting servers are extremely fast and powered by the LiteSpeed Enterprise web server, the 4th most popular commercial web server used on the internet. We also make use of the extensive capabilities of CloudLinux OS by utilizing its ability to "cage" each user account running on the same server to its own "virtualized" container thus preventing any security breaches and to boost overall website performance for all shared tenants.

cPanel
Web Hosting
Our shared web hosting solution is a perfect match for anyone whether you are a business owner looking to run a sophisticated e-commerce website or an individual looking to host a simple personal/blog website.

cPanel
Reseller Hosting
Come on-board with us and kick start your hosting business today with white-labelled features. Reseller hosting is also a good choice if you simply want to separate all your websites into multiple cPanel accounts for security and performance reasons.
eCommerce & CMS Ready
Boom Host cPanel hosting plans are compatible with the most popular Content Management Systems, eCommerce Software and other advanced tools.